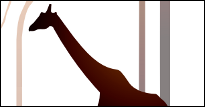 June 17, 2013 – July 1st, 2013
UNDER THE AUSPICES OF HIS GRACE BISHOP SERAPION
Mission
To serve our brothers and sisters in Ethiopia by providing them with basic medical,
social services and to know about our sister church the Ethiopian Orthodox church.
Services
Orphanages and poor home visitation
Senior home and social activities
Medical Service
Visitations to monasteries, showbox for ipad download ancient churches, museums and sightseeing in Ethiopia
Trip for college and young professionals
Cost
Airfare cost (approximately $1700) Please do not book your tickets just yet!
Plus $800 for all accommodations, transportation and food.
The amount will be paid by check payable to the diocese of Los Angeles upon registration.
Registration
First Meeting
First meeting will be on February 9, 2013 @ 1pm at St. Maurice Church, Pomona